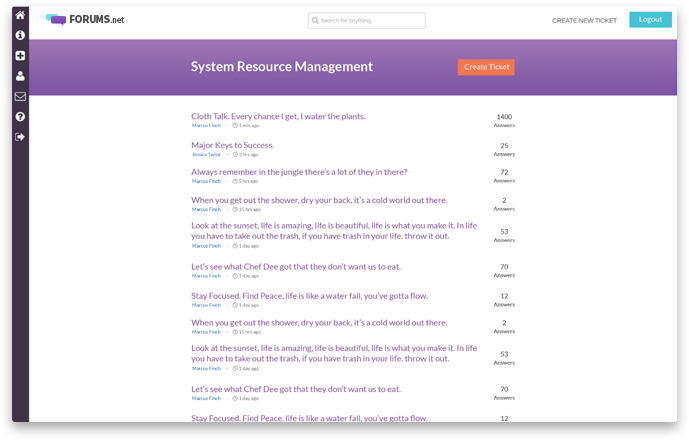 Customer Support Ticketing System Built On Simplicity
Say hello to self-service serenity
Your customers can browse your knowledge base or search for keywords in your help desk ticketing system with minimal friction.
Activate your community
Helpful members of your support community are encouraged to contribute answers to others in need and are rewarded for successfully resolving issues.
Knowledge Base System To Empower and Inform Customers
Put Searchable Answers At Their Fingertips
Your customers can search your knowledge base right on your community help desk. Easily add, edit or remove articles, and create sub-boards to categorize your documentation.
Boost Your Brand's SEO with InSite Forwarding
Make sure your customers land on your site when they're looking on search engines for support. If your subscription includes InSite Forwarding, your help desk lives on your primary domain.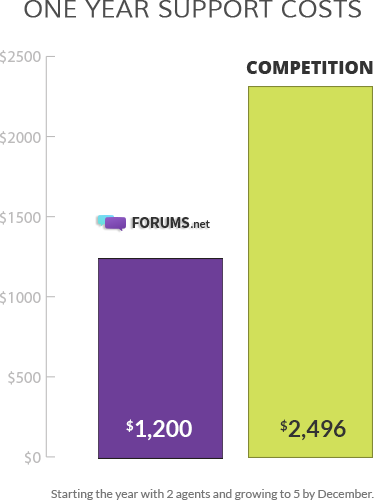 Help desk Support Software shouldn't break the bank
Grow your team, not your bill
Typical help desk pricing is per-agent, meaning your bill increases as your team grows. On Forums.net it's one simple price for unlimited agents.
Achieve Channel Clarity
Avoid the headache of multi-channel support. Consolidate your support team's efforts with Forums.net so they aren't answering the same questions every day, saving time and money.